You are given 16 witch hats. The hats are divided in four different colors – red, blue, green and yellow. Every color has been assigned to four hats. Now each of the hat will be glued with a label of an arithmetic sign – '+', '-', 'x' or '/'. But you can label one sign only once on one color. In such an arrangement, the hats can be uniquely defined by its color and symbol.

Can you arrange all the 16 hats in a 4x4 grid in a fashion that no two rows and columns have a repetition of color or sign?
We have arranged four hats in the below picture to assist you.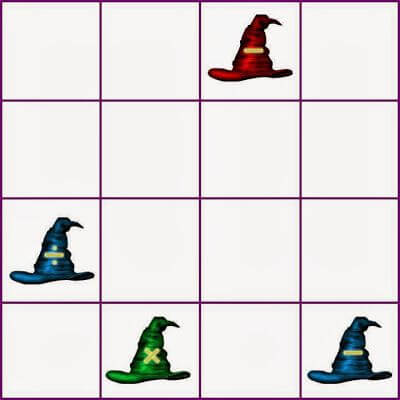 Y B R G
G R B Y
B Y G R
R G Y B

x + - /
- / x +
/ - + x
+ x / -